Exploring the Art of Natural Indigo Tie Dye: A Creative Workshop Experience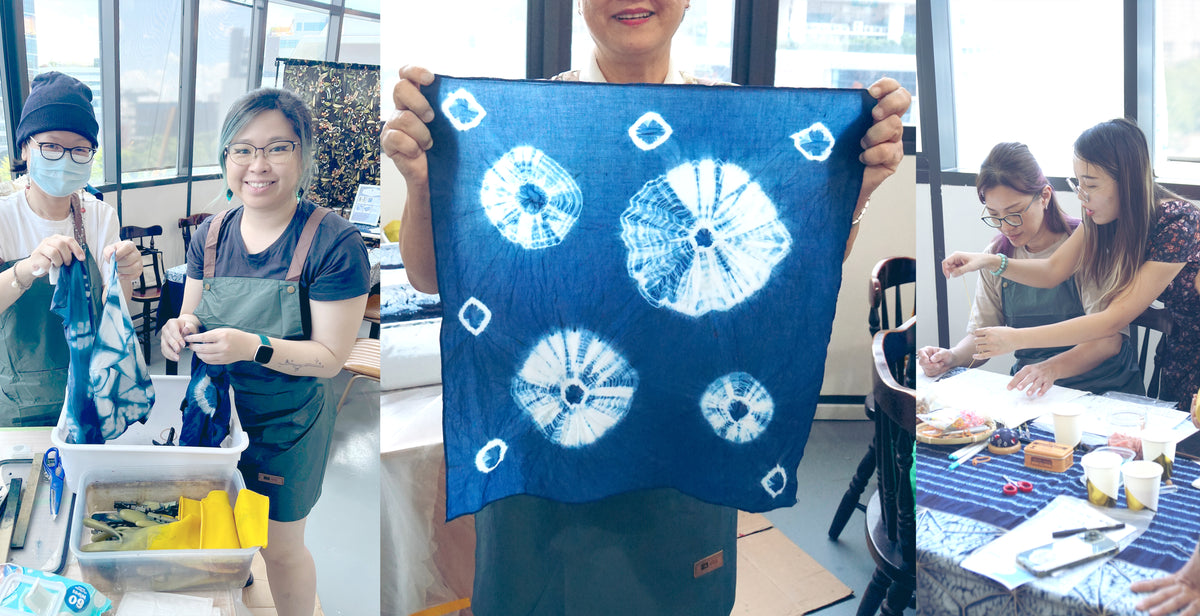 At COCOONESE, we believe in offering more than just products; we strive to provide our customers with memorable experiences. That's why we recently organized our first Natural Indigo Tie Dye Workshop, inviting Millie, the founder of the Blue Bee Tie Dye brand, to teach this beautiful craft. Inspired by the traditional Bai Minority indigo dye crafts, Millie has been promoting and innovating this art form through her brand, Blue Bee. The workshop aimed to introduce participants to the art of indigo tie dyeing while promoting eco-friendly practices and a new way of living.

Indigo tie dyeing is a captivating art form that involves creating unique patterns on fabric using folding, twisting, and binding techniques. By immersing the fabric in an indigo dye bath, beautiful blue and white designs are created. This timeless craft merges traditional Bai Minority shibori techniques with contemporary symbols, resulting in fashionable and culturally significant pieces.


At COCOONESE, sustainability is a core value. Our Natural Indigo Tie Dye Workshop aligns with our commitment to eco-friendly practices. Natural indigo dyes, derived from plants, are free from harmful chemicals, making them a sustainable choice. By using natural materials and encouraging mindful consumption, we hope to inspire others to adopt a more eco-conscious lifestyle.


As a brand that embraces handcrafting, we wanted to offer our customers an immersive experience. The workshop provided a hands-on opportunity for participants to explore their creativity and learn various tie dye techniques. From folding and twisting to binding fabric, everyone enjoyed experimenting and creating unique patterns. Laughter filled the air as friends and family came together to express their artistic abilities.


We extend our gratitude to all the friends who supported our Natural Indigo Tie Dye Workshop. Your presence and enthusiasm made the event a success. Witnessing the joy on everyone's faces as they discovered their artistic talents and created personalized tie-dye masterpieces was truly inspiring. Your support encourages us to continue organizing such creative and engaging workshops.


Due to the overwhelming response, we are excited to announce that we will be launching more workshops in the coming months. We invite you to stay tuned and check our workshop category for more details on the upcoming classes. Join us as we continue to foster creativity, promote eco-friendly practices, and provide unique experiences.